WHO SAID MUUU? brand launched a bright novelty especially for children
1 November 2019
Crispy waffle bars WHO SAID MUUU? are special sweets for our youngest customers. Due to special recipe, the product contains a lot of milk (more than 18% of milk content) and it is the low-sugar product. Besides, it has been produced without adding food additives, coloring agents and flavor intensifiers.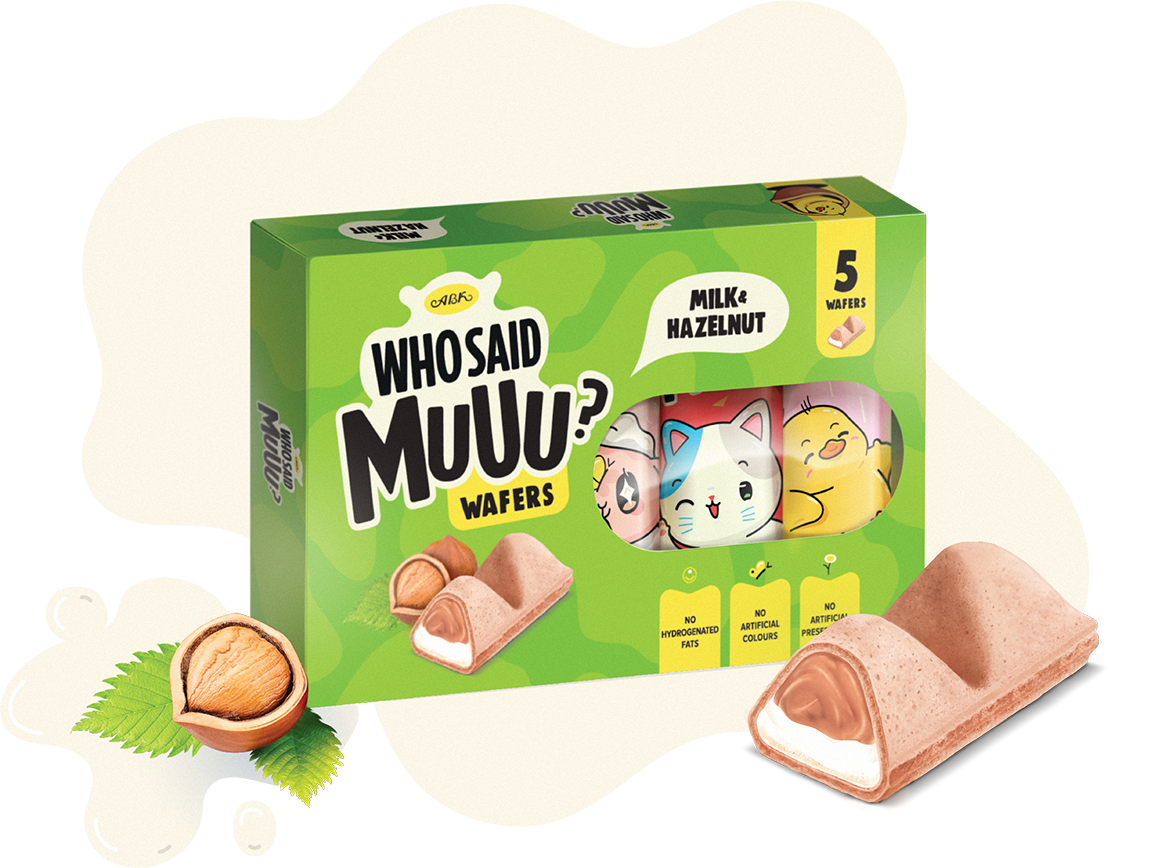 Two popular tastes of the novelty have been presented, milk and nut, and milk with cocoa. There are five mini-bars in one box with different heroes on the packaging, and each hero has its special mood. For example, fairy cat and dog, little cow, lamb and chicken communicate with little consumers without talking, but only by means of emotions. They are cheerful and carefree like our boys and girls, so they are on the same page. Therefore, when buying a box of tasty bars for kids, parents present them an interesting toy in addition.
The company is sure not only kids but also adults are going to like sweets with soft filling and high content of milk. The social role of WHO SAID MUUU? brand is to unite the family.
Tetiana Korovina, a category manager, says: "Our brand makes consumers to deep in childhood memories, and to go back to the moments when there are two of you: you and mother/father. You explore together the world and its diversity, using learning questions. How does a dog talk? What color is the sky? Who said "Muuu"?
The product is going to hit the shops in the nearest future.

Back