Svitlana Tarabarova is KRESKO brand ambassador
5 February 2021
The KRESKO brand presents a new emotional design. Now the packaging of your favorite multigrain product looks even cooler. Svitlana Tarabarova became KRESKO brand ambassador and the bright image of Ukrainian singer is already on the package! The QR code on the package leads to the music track "Meni Kreskovo", the song that Svitlana specially adapted.
As of February 1, the first batch of products with new package design was launched into production.
AVK strives to work only with natural ingredients to create healthy, tasty and nutritious products. KRESKO multigrain snacks are designed for the active, purposeful and bold, for those who really know how to enjoy every moment of their life.
KRESKO is a unique product! It is made of 7 cereals, contains vitamins and minerals, also it is a source of Omega 9. It is free of preservatives, synthetic dyes and palm oil. Incredible, various fruit and chocolate fillings are there to satisfy the most demanding tastes of the pickiest consumer.
Working, traveling, meeting with friends and being full of energy is even more fun now. After all, KRESKO delicacies capture positive emotions and inspire adventurous events.
Choose the most convenient packaging: the selection comes in the forms of sticks as well as beans in large packs and pocket version.
KRESKO advertising campaign has already started on the radio with the adapted hit by Svitlana Tarabarova - Meni Kreskovo.
Look forward to cool integrations, lotteries and gifts from the brand on KRESKO social media pages!
Everything will be KRESKOVO! Cereal. Fabulous.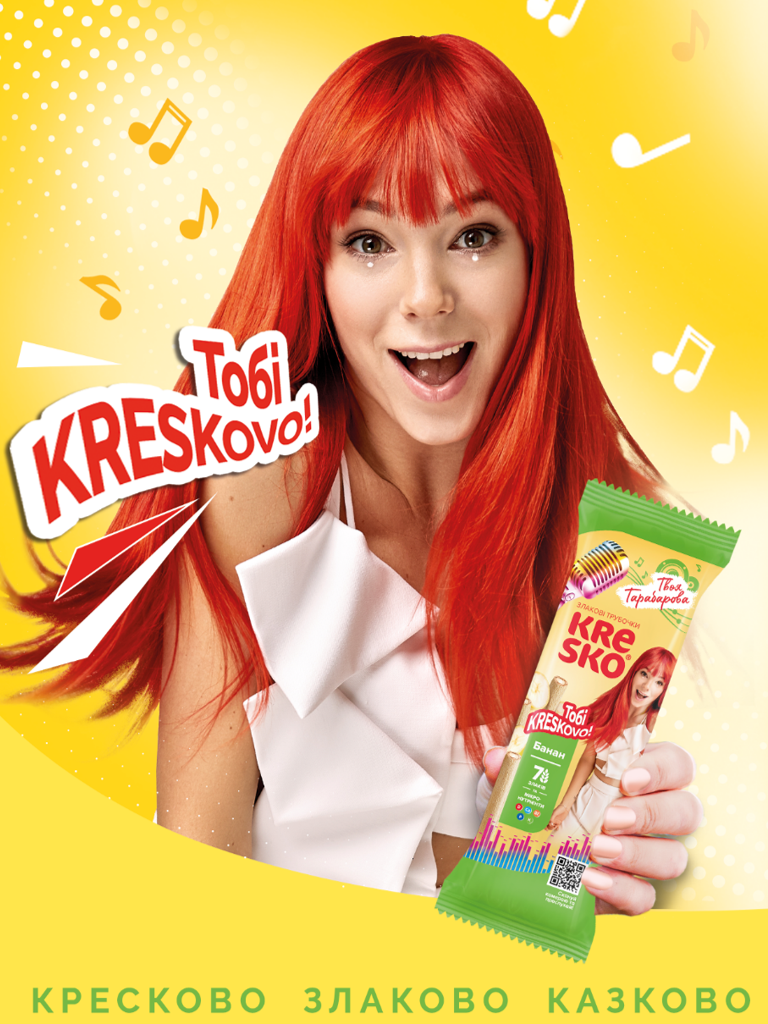 Back