GULLIVER FROM AVK BEING ON "FIRST NAME TERMS" WITH VEGANS!
22 March 2021
While European brands are expanding their line of pro-vegan chocolate products or just launching their production, a natural Gulliver chocolate bar from AVK has been produced in Ukraine for 30 years now. This is a favorite candy not only for children and chocolate fans, but also vegetarians, vegans and fasting people.
Let's take a closer look at Gulliver bar from AVK: natural dark chocolate and cocoa products are the basis of the bar. Air crispy waffles are baked directly in the process of candy production, and the filling is created from selected hazelnuts. The bar contains exclusively plant, natural ingredients, free from harmful ingredients, animal components and lactose.
AVK's Gulliver chocolate bar has had vegan ingredients since the time when the concept of "trend" was not even born. The recipe of the bar consists of high-quality premium ingredients. Nowadays, when the demand for vegan products is constantly increasing, AVK has already got time-proven Gulliver chocolate bar. Those who fast or partially limit consumption of confectionery, of course, lack sweets. Gulliver's chocolate bar from AVK is №1 for such instances. It has kept the tradition; its recipe remains unchanged since the consumer chose it among many other candies and waffle bars many years ago.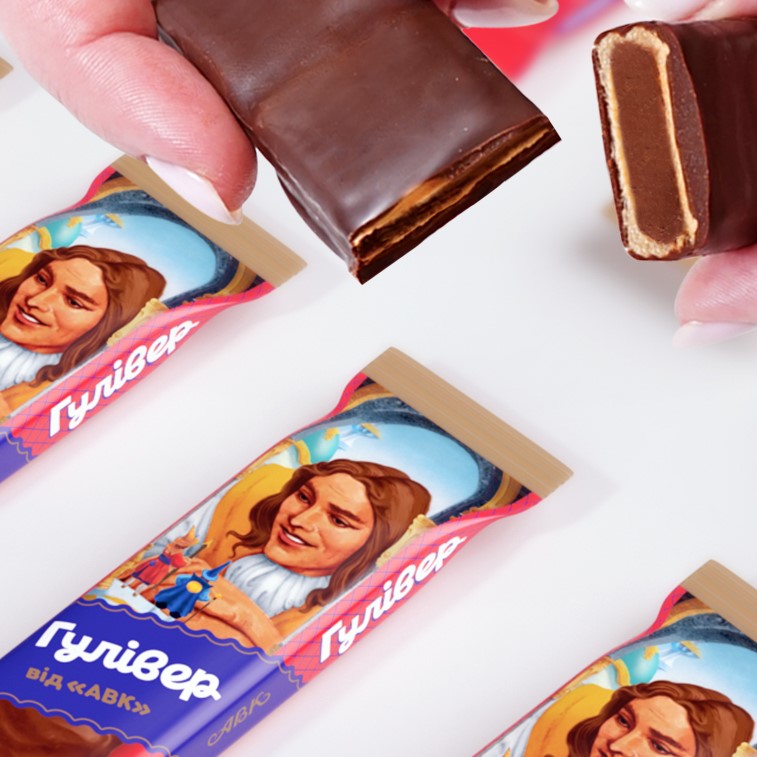 The older generation and progressive modern youth know Gulliver's taste equally well. There is no need to compromise between quality, pleasure and principles - Gulliver offers it all. It is convenient, tasty and trendy!
Gulliver from AVK is the classic that is ahead of its time.
You can always buy Gulliver in AVK online store https://avksweets.com/catalog/vagovi_tsukerki/350/

Back